Dr. Leith Banney Discusses Sunshine Coast Hospital's VECTRA® WB360 Installation with 7 News Australia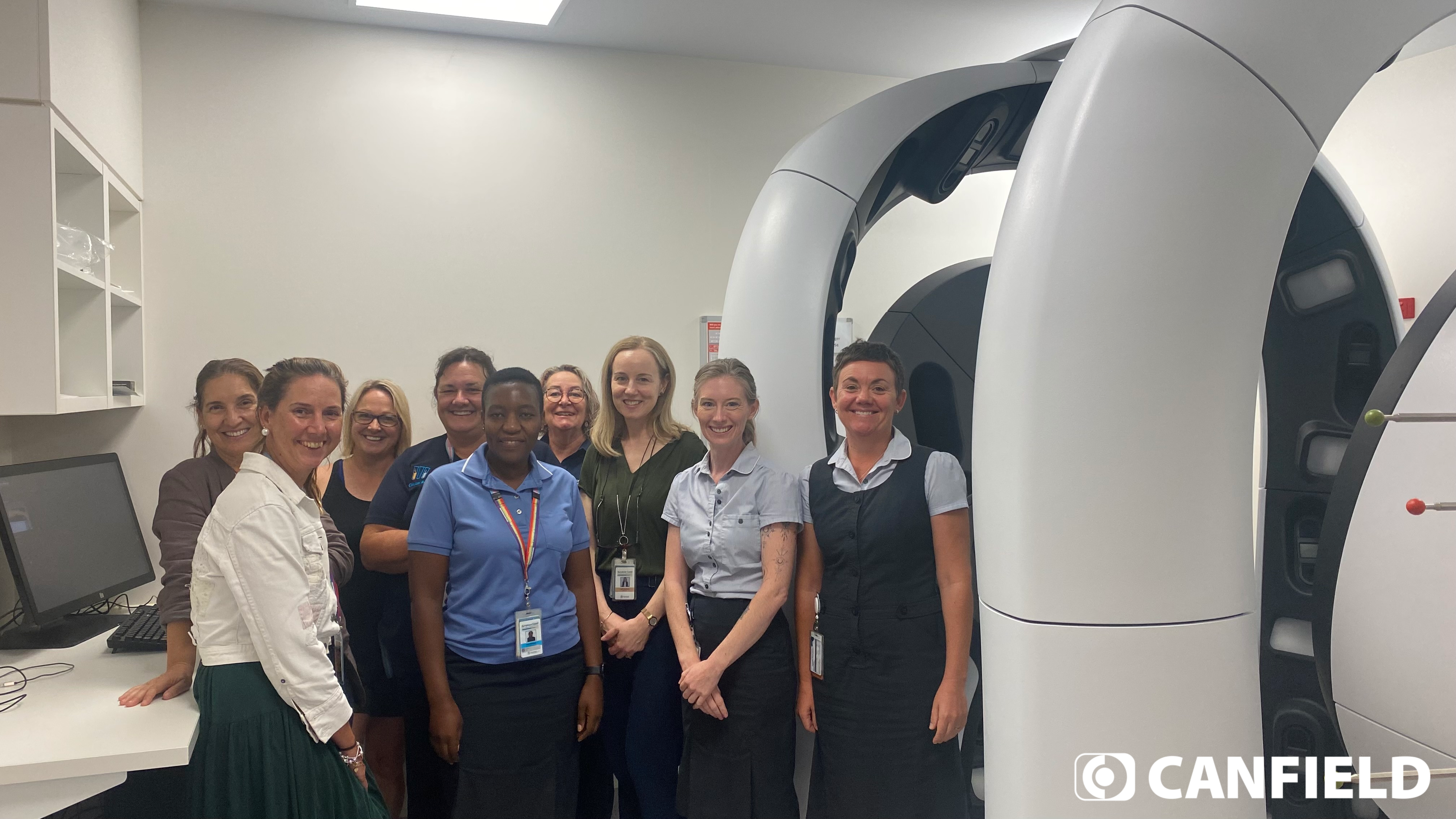 Dr. Leith Banney was featured on a 7 News Australia segment about the recently installed VECTRA WB360 at Sunshine Coast Hospital. The 3D whole-body imaging solution will assist Dr. Banney and staff members with examining patients for the early signs of melanoma using the system's advanced body mapping technology, DermaGraphix®. The hospital's Head of Dermatology was astonished by how the system effectively identifies changes in suspicious lesions on the surface of the skin over time, "the software is so sensitive it can pick up changes in size. It can pick up changes that are growth or regression." Patient Hayley McGregar had her entire body scanned in the whole-body imaging system. Utilizing magnified images captured with Canfield's D200evo high-resolution dermatoscope, her doctors discovered two suspicious lesions on her back and leg.
The VECTRA WB360 captures patient images using 46 stereo vision pods with cross-polarized and non-polarized lighting, generating a single 3D image of the entire body. Incorporating Canfield's AI-driven DermaGraphix® software, the 3D images are used for pigmented lesion and rash surveillance. This installation is one of sixteen installed in Australia in the last three years to aid in early detection of suspicious lesions, with an additional three scheduled for installation in 2023.