Visit us at AAD Annual Meeting 2023!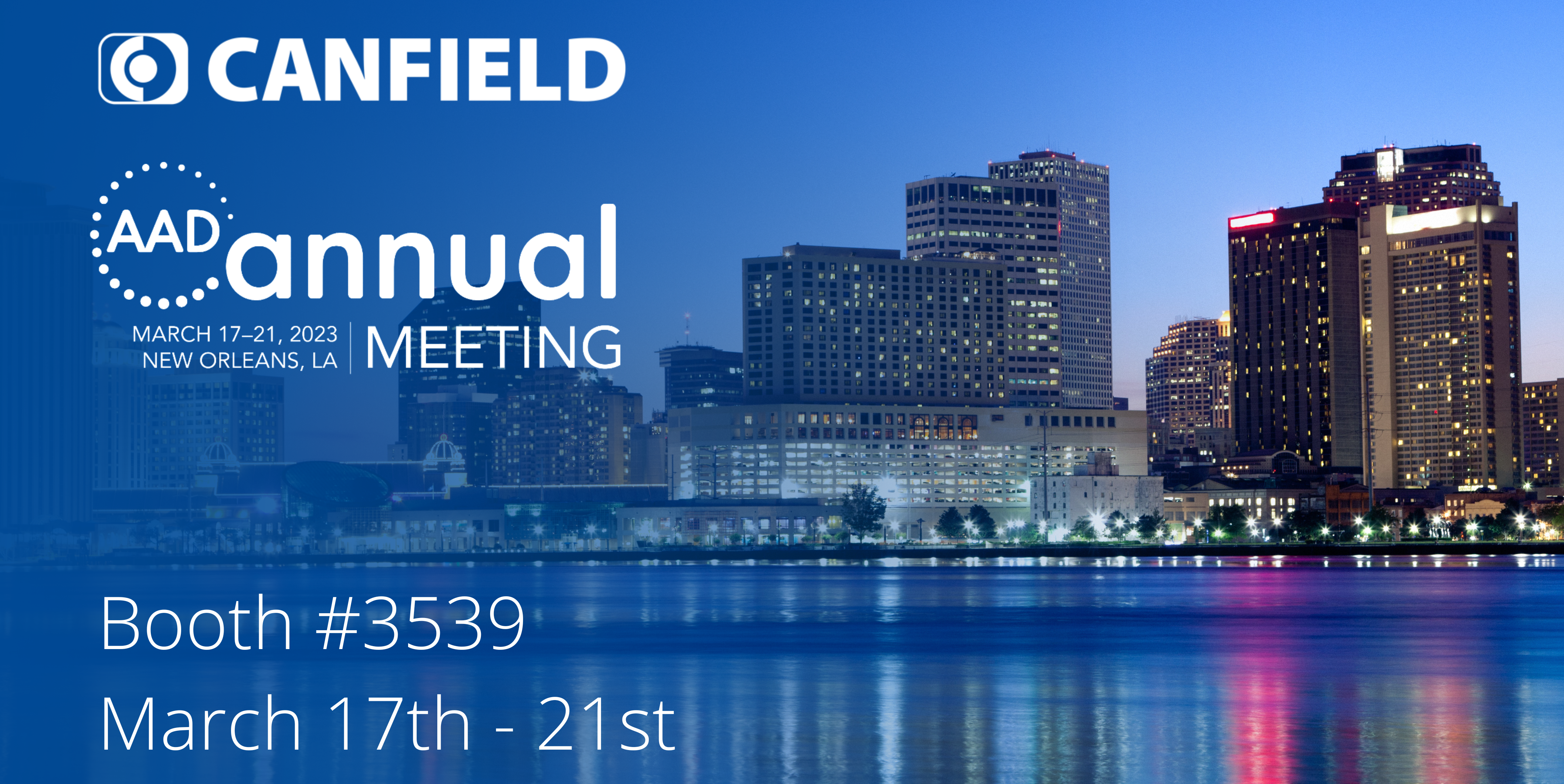 Canfield Scientific will be showcasing all our latest products and services at the American Academy of Dermatology's Annual Meeting 2023. The event will take place from 17 March to 19 March in New Orleans, Louisiana. Visit our booth #3539 to learn about what's new:
IntelliStudio®: Automated total body imaging with integrated body mapping. The new 3rd generation IntelliStudio sets the highest standard for image quality that rivals dermoscopy.
VEOS®: The only multi-spectral 3D dermatoscope. See lesions in the highest fidelity possible right on your iPhone® 13 or 14 Pro. The new proVEOS dermatoscope combines Canfield's superior optics and lighting with Apple's Super Retina XDR display to provide unsurpassed clarity of skin features across the entire field of view.
VISIA®: Easily capture high-quality, standardized before and after images and provide clients with a comprehensive analysis of their skin. Show them their TruSkin Age®, analyze surface and subsurface skin conditions and more with VISIA.
VECTRA H2® with Seamless Wi-Fi Capture: the most advanced solution for Face, Breast, and Body is now wireless. Using Wi-Fi, the uploading process will now transfer captures seamlessly directly into the VECTRA® software patient chart.
HairMetrix®: See the first AI-driven non-invasive hair consultation solution in person, with HairMetrix's fully automated real-time analysis.
DermaGraphix®: Learn how DermaGraphix enables simple, but powerful reviews of both overview and dermoscopy images, facilitating efficient and effective lesion surveillance.
Speak with our knowledgeable team members, get expert demonstrations, and learn how Canfield imaging systems can help grow your practice. We hope to see you there!